After exploring Winnipeg, you're probably wondering what to do in Manitoba now. This new little travel guide by Rivers west will be there to help you, with walks, historical sites, museums, sights, nature, festivals. Here you'll find ideas for things to do within about a 2-3 hour drive of Winnipeg on average – most attractions here are about an hour and a half away from the capital.
So, during the day Manitoba will entertain you with its premier tourist attractions like nice parks, museums or for example, the Assiniboine Park Zoo, which is home to nearly 200 animal species. It is located minutes from downtown Winnipeg, a great place to explore and have family fun.

But when the evening comes, the nightlife of Manitoba will also surprise you with its nice dance clubs, bars, and live music. Those who love gambling can visit land-based casinos or, if tired from a day-walk, just make themselves comfortable in an armchair and enter the best online casino site in Canada to have fun without leaving your room.

In short, be sure you will have no time to get bored in Manitoba as here there are entertainments to everybody's liking.
Provincial Parks
Access to provincial parks is not free in Manitoba, except during certain specific weekends: early June, Labour Day weekend in early September, and the whole month of February! Otherwise, the annual pass costs C$44.50 per year per vehicle and daily access is C$9.50. Passes can be purchased online, with only some parks having sales kiosks. The parks are accessible all year round, the hiking trails are transformed in winter into cross-country ski or snowshoe trails. I'm preparing an article on my favourite hikes.
Birds Hill Park
Birds Hill is the largest park near Winnipeg. It is open all year round and hosts the Folk Fest in July, when the whole park gets a bit hippy for a weekend. Otherwise, Birds Hill is a fairly standard park, with dozens of walks for all ages and tastes. In terms of activities, there are paths open to bikes, horses, and in winter to snowshoes and cross-country skiing. Birds Hill also has a lake for swimming in summer.
There is also an excellent restaurant in the park, Pineridge Hollow, which is also open all year round.
Hecla
The Hecla Peninsula is a special place in Manitoba. It has Lake Winnipeg, so big it looks like a sea, ocean scenery, cliffs and rocks, and all the traces of the Icelandic presence in Manitoba. It's a great place to spend a weekend between May and early September.
Riding Mountain Park
Riding Mountain is a federal park, the only one accessible by road in Manitoba. It has a small resort in the town of Wasagaming around Clear Lake and there is over 130 km of trails of all types. I've been there in spring, summer, and fall and the nature of the park reinvents itself each time. For sleeping, I like to go to the Grange, a guest house in the small French-speaking town of Laurier, east of the park.
The Old Pinawa Dam
The Old Pinawa Dam is both the original nature and a sight. It is, as the name suggests, an old dam that was abandoned in the 1950s because its power was no longer sufficient to supply the city of Winnipeg. Nature has reclaimed its rights and it is possible to access the entire site. It is even better to combine this walk with the new Seven Sisters Dam.
Duck Mountain Park
Duck Mountain is a more remote park, about 5 hours from Winnipeg, and wilder than the others. There are fewer services, no phone service at all… It is a popular park in the summer for fishing. But if you don't fish, there are still some hikes to be done and you can climb the highest point in Manitoba: Baldy Mountain is 832 metres high!
Whiteshell Park
Whiteshell is probably the most beautiful park in Manitoba. Located just east of the Ontario border, there are hundreds of lakes and just as many hiking trails of all levels and styles. It is a very popular destination in the summer but there is plenty to do in the fall and winter as well. My favourite hikes are Pine Point Rapids, Bear Lake, and McGillivray Falls.
Spruce Woods
Spruce Woods is a bit far from Winnipeg (2 hours west) but the park is worth the drive: Spruce Woods has sand dunes. If you want to leave the flat prairies and get into the desert, the Spirit Sands hike is for you!
Steep Rock
Steep Rock is the cliffs of Manitoba – one of the few places with any elevation. The water is turquoise, you can kayak to a goat island, a little paradise.
Pembina Valley Park
Pembina Valley is in the very south of Manitoba, on the border with the United States. This little-known provincial park has the advantage of being probably the most uphill hike in Manitoba, with the exception of Hunt's Lake. The 8 kilometres that wind through the valley count as 60 stories on my phone's health app!
Grand Beach
Grand Beach has both a beach (which is great, needless to say) but also a provincial park with some nice trails with some elevation and a variety of terrain. We really enjoy walking there, especially in the off season. It makes for a good road-trip as well as seeing Patricia Beach, Victoria Beach, and the Brokenhead Wetland trail.
The snakes of Narcisse
Narcisse is probably the only place in Manitoba that we at rivers west refuse to visit. In May and September (depending on the weather, the dates vary each year slightly), there is an area free to enter that has the highest concentration of snakes in the world.
These are small snakes that are not poisonous but there are thousands of them at a time, roaming freely. It is possible to approach them, to touch them, to pick them up – in respect of the animal of course. And it's completely free!
Oak Hammock Marsh
Oak Hammock Marsh is a bird's paradise. These marshes are open to the public with an interpretive centre and it's a place to rent canoes! The centre is on our bucket list.
Seeing bison
To see bison in Winnipeg, there are two places: the Assiniboine Park Zoo or the Fort Whyte City Park, which even organizes bison safaris in the summer. Alternatively, outside Winnipeg, it is possible to get very close to the bison at Riding Mountain Park, as a road runs through their enclosure. However, this works about one in three times, as the animals are of course unpredictable.
What about bears?
There are black bears all over Manitoba, just outside the city. You don't have to be afraid of them, but you have to learn to live with them: put your food under cover, walk noisily on the trails, recognize the signs of their presence. I saw them for the one and only time for the moment in May in the Riding Moutain park.
Neepawa
Neepawa was a huge favourite. This little town has it all: Margaret Laurence's childhood home, it's the lily capital and it has Manitoba's most famous microbrewery. It's well worth a visit, lasting about a day.
Gimli
Gimli is the perfect destination for a summer day. And not just because it was the independent Icelandic Republic at one time!
This small seaside town only an hour from Winnipeg has a great waterfront, an Icelandic heritage museum, fish and chips with fish that was caught directly from Lake Winnipeg, and quite a few festivals (on film and Vikings in particular). Fishing is what you should do here!
To complete your day, a visit to Camp Morton Provincial Park allows you to hike through water and forest and see some fun architecture.
Saint-Claude and Treherne
If you're French, St. Claude will make you feel like you've crossed the Atlantic again for a moment. The pipe greets you in town as it does in the namesake town in the Jura. The town sign has a tricolour, and it is the only place outside of France where they officially celebrate the 14th of July. Saint-Claude has a really nice Dairy Museum.
A little further along Highway 2, Treherne is worth a stop for its glass bottle complex: the church in the original alone has seven thousand bottles.
Brandon
Brandon is Manitoba's second-largest city. All attractions of this city took part at 5th river heritage conference. Brandon has enough attractions to make for a great weekend, with museums, patios, and the Brandon Hills. Around Brandon, there is also plenty to do including the Souris Suspension Bridge (which is bigger than Capilano in Vancouver but a thousand times less famous), the International Gardens shared by Canada, and the US, and Turtle Mountain Park.
The Mennonite Museum, Steinbach
This is a very interesting visit. The Mennonites are a very traditional religious movement, originally from Germany and the Netherlands. Persecuted, they fled to Canada at the end of the 18th century and settled mainly in the Prairies.
The Mennonite Heritage Village in Steinbach recreates an entire village from the time of the pioneers: the mill, the school, the church, the house, the blacksmith, the farm, everything to show us the daily life of the Mennonites in not easy conditions and too harsh winters. The museum is large, very well done with many interpretative panels and the buildings are very well maintained.
Lower Fort Garry, St Andrews
Lower Fort Garry is a Parks Canada site, so admission is free if you have an annual pass. The fort is open from May to September and offers a chance to learn more about the history of the Hudson's Bay Company and the fur trade.
You have two choices, go a little out of season and get a tour of the site with a guide (in English or French) or wait for the high season and see the site come alive with costumed interpreters. Times change often and not all buildings are open all the time due to ongoing renovations, so we recommend you check the site carefully before going or even phone!
Fort la Reine, Portage la Prairie
This museum, located an hour from Winnipeg, recreates the life of the pioneers with many buildings from different periods, recreated identically or simply moved to the museum grounds!
Museum of Agriculture, Austin
If you like tractors and old historic buildings, this is the museum for you. The museum is gigantic and has huge collections. This is Manitoba: to learn more about the history of the place you live and the people who live here, you have to go through the land and agriculture, which is still an economic pillar of the province today.
Canadian Fossil Discovery Centre, Morden
If you love dinosaurs and Jurassic Park is your favourite movie, this museum in Morden is for you. It's a small centre that tells the story of Manitoba and its giant Cretaceous inhabitants. No dinosaurs were found here as everything was covered in water, but mosasaurs, giant marine reptiles, were. The Canadian Fossil Discovery Centre (it's long) is a great educational tour about an hour and 20 minutes from Winnipeg.
Giant statues
In Manitoba, there are many roadside attractions, giant statues placed at the entrance of a town or village to announce local pride. There are hundreds of statues across the province and they represent just about anything and everything: lots of animals, a curling stone, a happy rock, a banana (!), a giant Van Gogh, a Coke can, a Viking, a windmill, a pumpkin…
Grain Elevators
Grain lifts are an integral part of Manitoba's heritage and landscape. The ones in Inglis are an absolute historical site. You'll find them in every state: some are still in use while others are abandoned and in ruins.
Mazes
Mazes are a very Canadian activity. In summer and autumn, it's all about getting lost in the cornfields on purpose. Direction Deer Meadows Farm or A Maze in Corn. In winter the experience changes radically: A Maze in Corn, which is about 30 minutes from downtown Winnipeg, has won the Guinness World Record for the largest snow maze in the world. The experience is pretty cool and frankly not bad for bragging rights afterward.
Have you ever dreamed of winning million Canadian dollars from the list of online casinos in Canada? Or in Manitoba? Have you tried everything to win but unfortunately failed? Have you read a ton of articles about online gambling in Manitoba and casino bonus offers, and you still don't know how to develop your gambling strategy? Discover the list of 3 best land-based casinos in Manitoba.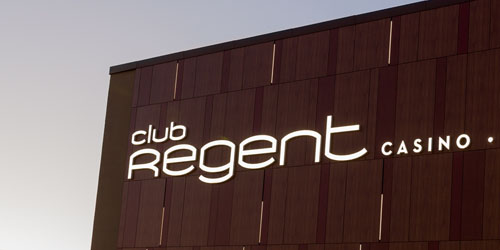 Club Regent Casino
Address: 1425 Regent Ave W, Winnipeg, MB R2C 3B2, Canada
Phone number: (204) 957-2500
Toll Free: (800) 265-3912
Games:
Blackjack
Roulette
Bingo
Keno
Features:
High Card Flush
Gaming Machines: 900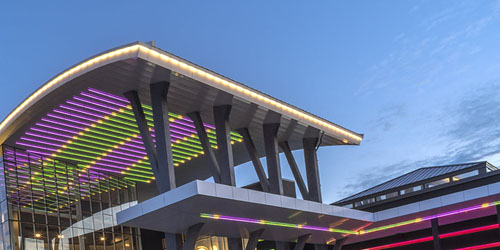 McPhillipsStation Casino
Games:
Blackjack
Craps
Roulette
Baccarat
Bingo
Keno
Video Poker
Features:
Fortune Pai Gow Poker
Table Games: 44
Slot Machines: 800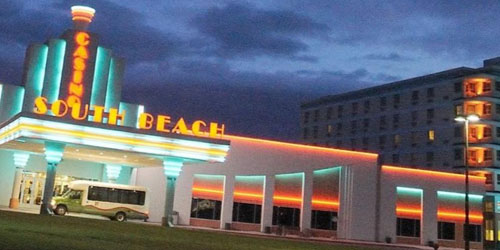 South Beach Casino and Resort
Address: 1 Ocean Dr, Scanterbury, MB R0E 1W0, Canada
Phone number: 204-766-2100
toll free: (877) 775 8259
Fax: (204) 766 2266
Games:
Blackjack
Roulette
Slot Machines
Video Poker
Midi-Baccarat
Electronic Keno
Electronic Roulette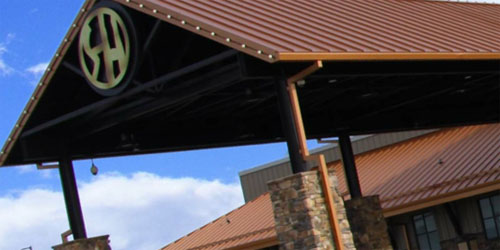 Sand Hills Casino
Address: 777 Sand Hills Drive, Carberry, MB R0K 0H0
Phone number: (855) 370-7263
Games:
Blackjack
Roulette
Craps
Big Six
Slot Machines
Features:
Everyday Cash Back
Promotions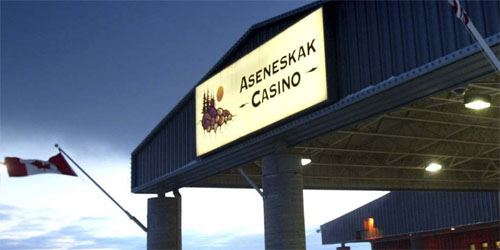 Aseneskak Casino
Address: Highway 10 North, The Pas, Opaskwayak, Manitoba
Phone number: 204-627-2250
Games:
160 slot machines
Poker
Blackjack
Features:
Live entertainment
Art gallery